Bingo Hardware
Bingo Peak offers a variety of hardware for use with our games.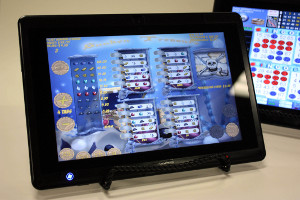 These 10" color Touchscreen Bingo tablets are available for use with our VBingo® system games. These devices are mobile, battery operated and wireless. They are ideal for playing 24 number Tornado bingo and Sunken Treasure pull tabs while sitting anywhere in your bingo hall or outside in the smoking section.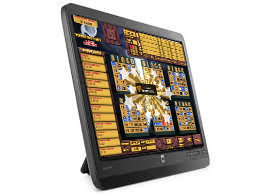 These 21" color Touchscreen All-In-One stations are ideal for bingo tables and bar tops. Anywhere that has power. These devices are wireless so no network cabling is required. Available for use with our VBingo® system games only.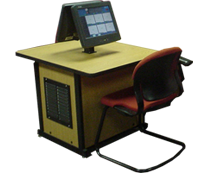 15" Touchscreen fixed based units with single or back-to-back custom tables. These units will play any of our games.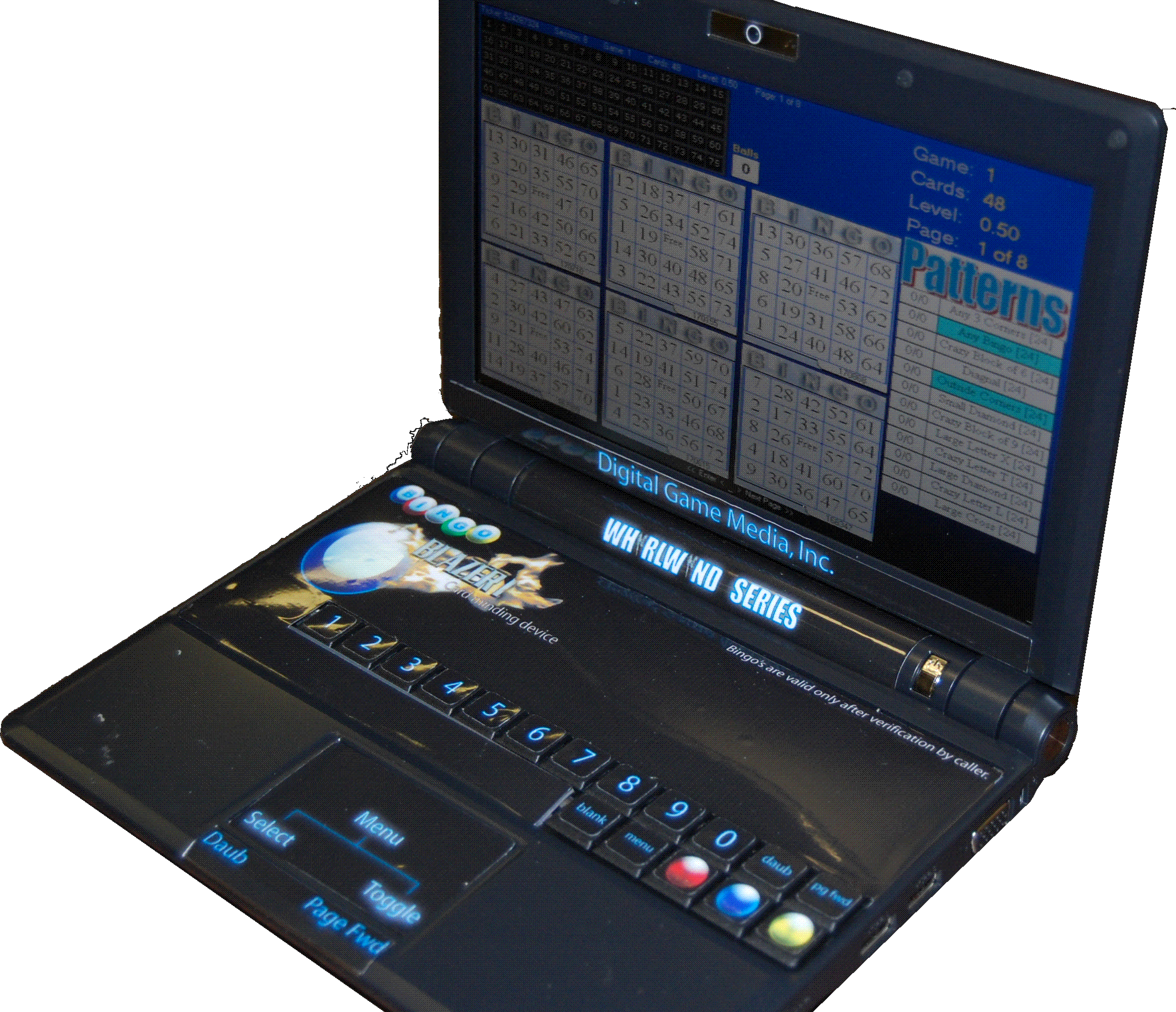 7" Whirlwind mini's. These wireless devices have hardware control buttons and are for use with Whirlwind Bingo only.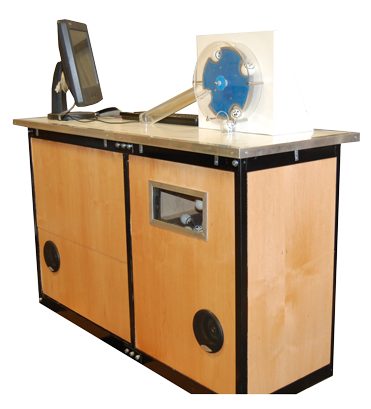 Hands free automatic call desk for use with Whirlwind bingo. This automatic desk connects directly to the Whirlwind bingo server to capture the live ball call. The desk is capable of calling a ball a second and has built in speakers for announcing pre-recorded ball numbers or magnifying a live caller. This desk was designed and is manufactured by Bingo Peak.
Contact us for more information or to arrange a live demonstration from one of our sales representatives.